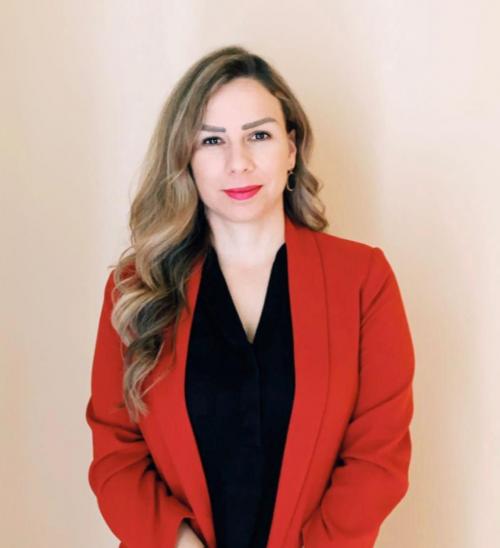 In case they want a Google Meet meeting they can follow these steps:
En caso que quieran una conferencia por Google Meet sigan estos pasos:
The counselor will schedule a (video conference) Google Meet meeting and email the link with meeting details to a working email address. The counselor can also call the parent/student with the Dial in Phone Number along with PIN Number that is needed to participate in the meeting via telephone. / La consejera se comunicará por un email para darle los detalles de la junta de Google Meet y les dará una fecha y hora para enlazarse. La consejera puede llamar a los padres/estudiantes y darles el number de teléfono junto con el PIN Number que se necesita para participar en la conferencia.

Student/Parent will click on the link within the email when it is meeting time. (Phone requires App download.) Student/Parent will dial the phone number along with the PIN Number provided on the date and time of the scheduled meeting. / Los estudiantes/padres le harán click al link del email de acuerdo a la fecha y hora, pero tienen que tener la aplicación en su teléfono. Estudiantes/Padres llamaran al numero de teléfono junto con el PIN Number que el consejero proporcionara con la fecha y hora de la junta.

The video conference will start. / La conferencia de video comenzara.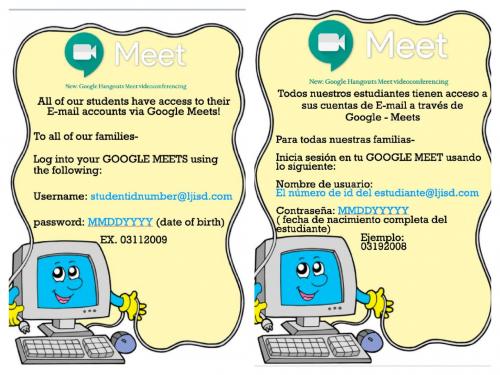 ***Please fill out questions below if you want to speak to the counselor. Counselor will contact you once you fill out the questionnaire. Porfavor llene este questionario si su hija/hijo necesita hablar con la consejera y la consejera le llamara por telefono***